We have received 6 Green Flags from An Taisce.
In May 2019 we were awarded our 6th Green Flag for work in the area of Litter, Waste and Global Citizenship.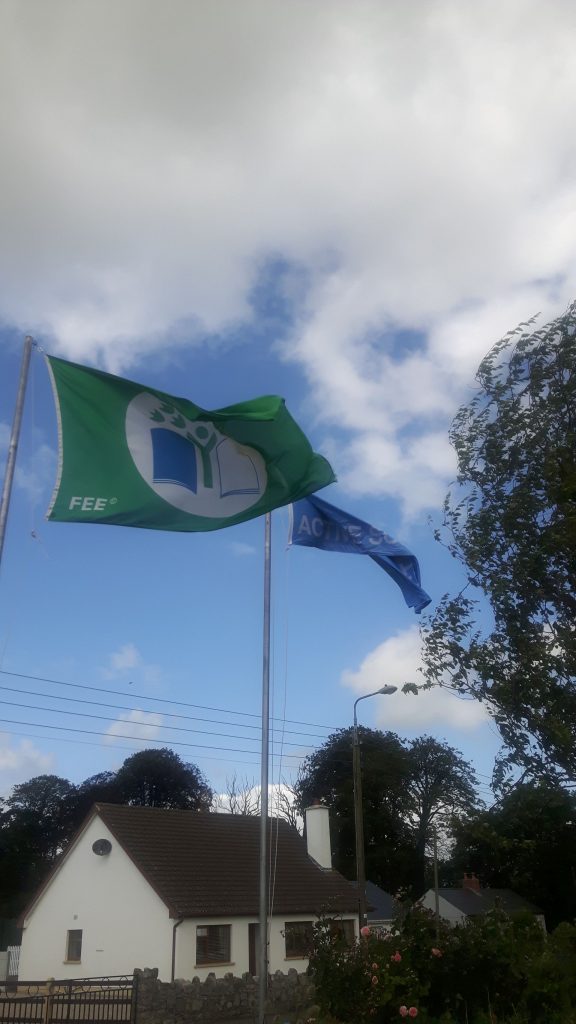 Meet our new Green School Committee. One representative was chosen from each class to help gain another green flag. This year our theme is "Global Citizenship – Litter & Waste".