October 2020
Our Built Environment
In Geography we enjoyed drawing our built environment- Geashill village. We included roads and buildings which we highlighted with a key.
Gaeilge:
Cén bricfeasta nó dinnéar is fearr leat. Is breá linn bia de ghach sórt!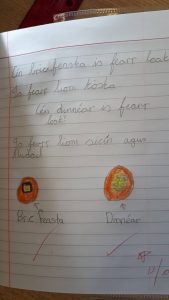 Maths:
We are working very hard on multiplication this week. We have multiplied very big numbers!
In Art we drew pumpkin pictures and included our ideas and images of autumn.
We paint autumn trees too using cotton wool and pegs as paintbrushes.
PE:
We have continued our work on Athletics this month.
We really enjoyed practising the javelin, chest push, hurdles, long jumps, triple jumps and sprints over the last few weeks.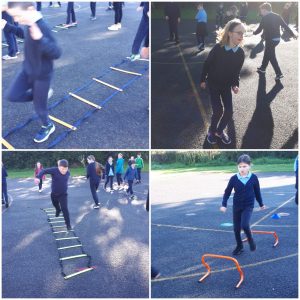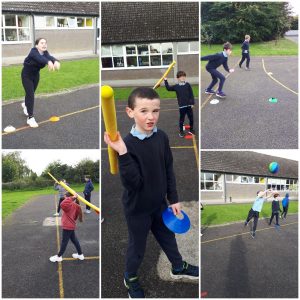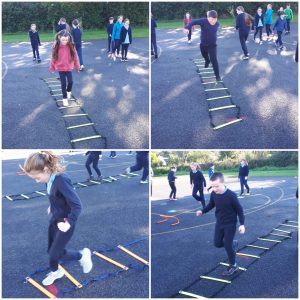 Science:
WE have been learning about series and parallel circuits. We lit up the rooms in the doll house with a parallel circuit.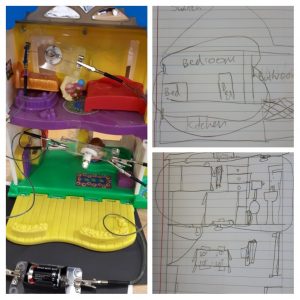 Ancient Greece:
We have studied the Ancient Greeks and learned all about their lives. We compared the lives of children in Athens and Sparta and wrote diary entries to show all we know about them. In Art we looked at Greek architecture, drawing Doric, Ionic and Corinthian columns. We did pencil drawings of the Parthenon too.