Hi again everyone,
Nice to see some of you this week from inside the classroom window!! Next weeks (March 30 – April 3) work is a follow on from what I have been doing so far.
Some activities for Senior Infants as part of their work: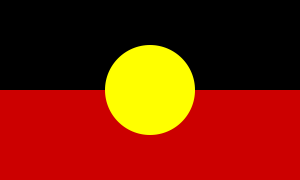 Some activities for 1st Class as part of their work: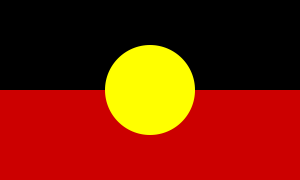 Just to mention a few websites/apps that have been recommended to me.
Reading Eggs and Maths Seeds – both have the option of a parents Free Trial. Both also assess your child , so they work at their own level. On RTE The Home School Hub starts on Monday through to Friday from 11-12. It will also be available on the RTE Player.
Also I've uploaded a 'Daily Ideas' of activities your child may be interested in….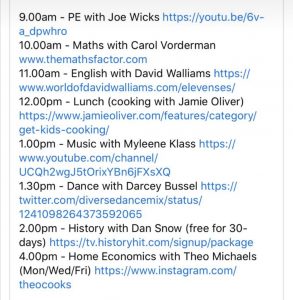 Some pictures I've received of work done by Pia, Oliver, Ailish, Cillian, Éabha and Seán.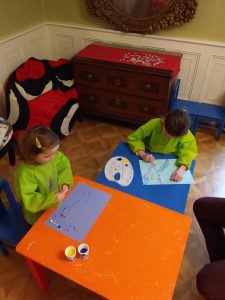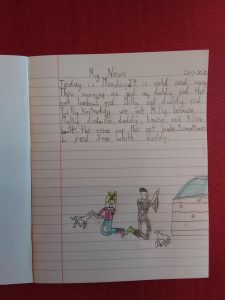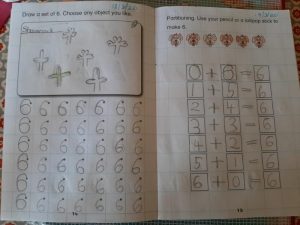 Keep up the fantastic work everyone. I'm so proud of you all. Be good for Mommy and Daddy and your families. I'm looking forward to getting more pictures by email of all your amazing work from next week.
Keep positive and stay safe. More work will be put up after Easter. #HappyEaster
Mr. Galvin   
P.S. I miss all of you
Hi everyone,
Hope you all had some fun doing this weeks work. Attached is the work I have put together for next week (March 23-27). Senior Infants and 1st Class
Each morning at 9am on The BodyCoach YouTube Channel, he does a workout suitable for all the family…Just an idea!
Attached activities for Senior Infants as part of your work –
Core Reader 1 Lets Play Tennis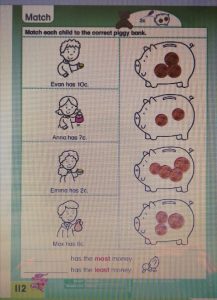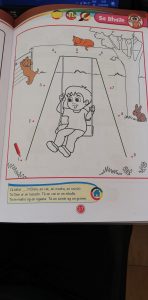 Some activities for 1st as part of their work: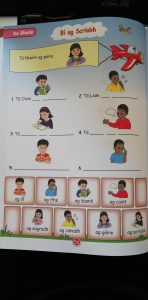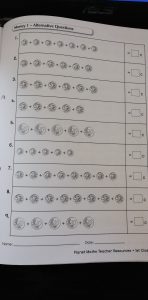 An interesting PE game :
It was lovely to get so many pictures by email of all the work the children have been doing at home. I was very impressed (so was Peppa Pig!!!)
Keep active, do some dances etc on GoNoodle, use your imaginations, make up your own dance to a song!
Just some other important information: CJ Fallon is providing free access to its online resources for parents e.g. Busy At Maths online material and SESE Small World.
Well done to everyone,
Take care, try your best and stay safe
Mr. Galvin
Ms. Mc Grath's pupils can contact her on trishmcgrath2016@gmail.com. I know she'd love to see some of your work.
Pupils of Mrs. Bell can get in touch on mrsdbell20@gmail.com. She'd also love to see some of your work.
Hello everyone!
You might like to do some of these activities over the next few days.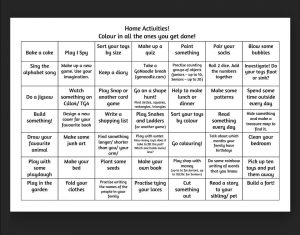 Click on the link below to see the work for this week.
Some of the resources below will help you.
Remember you can send me pictures of your work or ask me any questions by emailing galvinf@eircom.net.